We understand the principle barriers that prevent people from achieving their goals. More often than not it has to do with commitment and discipline, and that can be challenging to overcome on your own. Our objective with the Wellness On A Dime program is to assist you in achieving your goals by helping you break through those barriers. We know that individual commitment is crucial to maintaining your success in the long run, which is why we help you get to a running start!
How Do We Do This?
As a member of the Wellness On A Dime family, you will receive access to our:

Meal planning
accessible via computer, laptop, tablet, or phone. This application is easy to use and includes tracking tools, recipes, and grocery lists with a variety of customizable meal plans to choose from.

Video exercise planner
with powerful features to support fitness goals of any level. There are a variety of exercise videos and pre-designed workout routines to choose from. If you prefer to incorporate your own exercise plan you are able to log and track them within the planner.

Telemedicine services
that will provide you with virtual access to General Medical Care 24/7, removing some of the barriers that come with in-person care. You'll have coverage for the entire family, flexibility in scheduling, and no out-of-pocket cost for visits based on the plan coverage you choose.

Wellness Coaching
where members work directly with registered dietitians who assess clinical nutrition needs and develop personalized programs including custom meal plans and shopping guides. Our registered dietitians are committed to your success and will be with you every step of the way in your journey to total health and wellness.

Health Coaching
where members are able to speak directly with a therapist seven days a week from wherever you are. Mental health can impact your total well-being and lifestyle and so many individuals are in need of one-on-one personalized coaching. Our coaching services target not only the health of your physical state but your mental and emotional state as well.
In order for all of these services to work, self-accountability is important! Wellness On A Dime is here to help you be accountable for the goals you have set.
Your Mental Health is Important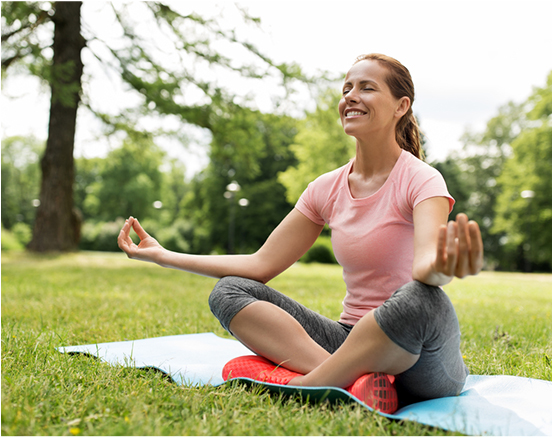 Mental Health has become a growing concern these days. According to the Centers for Disease Control and Prevention, mental illnesses are among the most common health conditions in the United States with more than 50% being diagnosed with a mental illness or disorder at some point in their lifetime. This is why Wellness On A Dime focuses on both wellness and health coaching services, and gives people access to mental health resources. We understand that it's not only important to address physical health but mental health as well.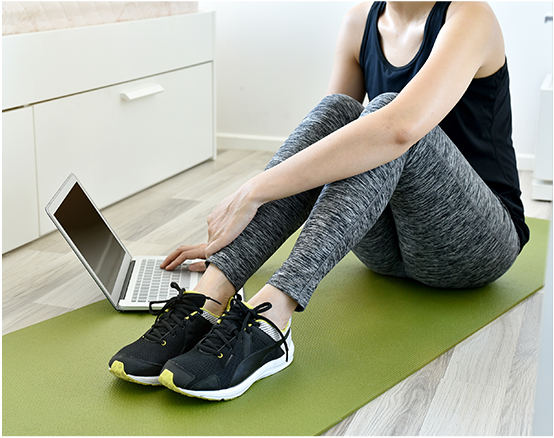 Your mental health is just as important as your physical health, and you won't be at your best if you don't take care of it the same. That's why it's important to speak with someone who is knowledgeable, experienced, and equipped to help you make sure your mental health is in good shape. Remember, stress, anxiety, depression, grief, and other internal struggles can lead to physical health problems too if they go untreated. So don't procrastinate with your mental health! Wellness On A Dime is available today for you to start working with a behavioral and mental health specialist. Coaching and specialist services are included in the "WELL ON 10 Coaching" plan. With this plan, these services are offered to you at no additional out-of-pocket cost.
Infertility Support
Wellness On A Dime is concerned with the totality of women's health, which includes their ability to nurture life into this world. Infertility has become a major concern for women. According to the Centers for Disease Control and Prevention, approximately 6% of married women aged 15 to 44 years in the United States are unable to get pregnant after one year of trying . And about 12% of women aged 15 to 44 years in the United States have difficulty getting pregnant or carrying a pregnancy to term.* The inability to get pregnancy or carry a baby to term is affecting thousands, if not millions of women each year. At Wellness On A Dime we want to combat this struggle by improving the state of a woman's physical and mental health and eliminate these as potential factors.
Our plan to support Women's health
Nutrition: Your Wellness On A Dime membership includes access to Prenatal and Postnatal meal plans that will aid in your pregnancy journey. Our meal planning application includes recipes, grocery lists, and tracking tools that make planning custom meals easier than ever before.
Physical Fitness: Your membership also includes access to exercise videos that will begin to prepare and condition your body in a way that will support all phases of pregnancy from conception to delivery.
One-on-one Coaching: To further aid in your journey, Wellness On A Dime offers one-on-one coaches services to our members. Although physical well-being is an important factor, the mental state of the mother plays a vital role in overall health and wellness. Pre, during, and post pregnancy mental state is a serious matter. The "WELL ON 10 Coaching" plan offers unlimited visits with a mental/behavioral health specialist at no additional cost!
Take the Challenge!
Being the best you can be includes addressing every area of your life. Wellness On A Dime is here to assist you in achieving your goals and being the person that you desire to be. Start by investing in yourself and enrolling in one of our affordable health and wellness plans. There is no commitment and enrolling is easy!
*Reference: Centers for Disease Control and Prevention. (2021, December 2). Reproductive health. Centers for Disease Control and Prevention. Retrieved January 6, 2022, from www.cdc.gov/reproductivehealth/