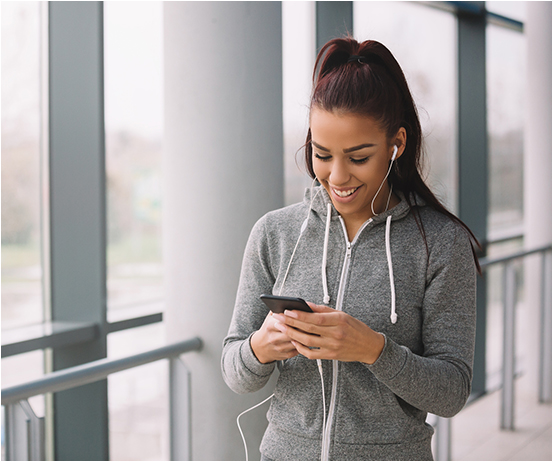 Physical Fitness That Makes A Difference.
If you knew that by exercising or adding some type of physical activity 3-5 days per week would add years to your life, would you do it?
Exercise is essential to achieving both your short and long-term health goals. Let's face it, you only get one body. It's up to you to decide how you take care of it.
And in order to maintain the goals you desire, you have to choose to add physical fitness in your lifestyle.
Fitness Plans Just For You!
You body was designed to move and be physically active. This means that when you don't have enough movement in your daily life, parts of your body begin to shut down. But, you can avoid that by making sure you make time weekly to exercise our body properly. And by doing so you can gain numerous health benefits including:
Reduced risk of anxiety and depression
Better sleep
Lower risk of a stroke and heart disease
Lower blood pressure
Improved cholesterol levels
Reduced risk of type 2 diabetes
Reduced risk of metabolic syndrome
Lower risk of developing certain cancers
Increased chance of living longer
Strengthened bones and muscles
Assists with arthritis and other rheumatic conditions
Improved quality of life
Lose weight or maintain a healthy weight
A healthy lifestyle is dependent on physical fitness, so providing members with the tools and resources they need is a critical component to quality healthcare.
The fitness coaches at Wellness On A Dime provide ALL of our members with access to a variety of exercise videos on our online and mobile platform.
Our video exercise planner also has powerful features to support fitness goals at any fitness level by tracking exercise plans.
Regardless of the kind of exercise you choose to do, you have to incorporate it into your lifestyle. We encourage you to make a commitment to engage in 150 minutes of moderate activity OR 75 minutes of high-intensity activity every week. It's also important to incorporate some muscle-strengthening activities on two or more days a week that work the major muscle groups.
Remember, ALL of your fitness activities can be logged and tracked in the exercise planner. So everything you do counts toward your fitness goals!
Take the Challenge!
Being the best you can be includes addressing every area of your life. Wellness On A Dime is here to assist you in achieving your goals and being the person that you desire to be. Start by investing in yourself and enrolling in one of our affordable health and wellness plans. There is no commitment and enrolling is easy!